Sometimes you just move in the Spirit. Sometimes things just work out and it all comes together. I was once again feeling guilty that I had missed my Saturday morning deadline, but as I've stated last week, still coming off of burning it on both ends. So, this morning I go to church. And, as I'm sitting listening to our Pastor's report from India missions, I started thinking about how grateful I was to have such a wonderful church family. That maybe I should stop and talk to one of the Pastors afterward to see what I might be able to do to help keep this blog rolling. I'm just having a hard time getting into a rhythm again. To know what it is I'm supposed to be talking about here.
And, as I was kinda packing up my stuff and looking around, here came an usher, that I see every Sunday, but don't think I've ever really talked to before. And, he starts sharing with me about this really motivational speaker he listens to, and she gives daily blessings that he shares with a list of people every day. That he encourages all these people every day. And, I shared with him that I have a blog and a ladies' Bible Study. And, you know #Godshowedup. As he always does. He sent me a messenger. An encourager. Another set of resources to reach into. To find these people that encourage others every day. And, I appreciate it so deeply. I love that the Spirit moves and that those who allow him to move through them, will never be disappointed.
I'm so grateful to have a personal relationship with Jesus and to see the Spirit move in miraculous ways, every day. I am so grateful for everything that I have, and everything that I've been through to have such a wonderful testimony that God urges me to share with others, that they might also be encouraged in their walk. That they might have the veil lifted to watch for the ways God moves all the time. To continually remind me that #Godshowedup.
And, I did have a moment with the Pastor to encourage her and share how inspirational she is and how much I appreciate everything they do for the Lord and for others. To remind us, that the most important thing is to share the GOOD NEWS! To bring others to Christ. To encourage one another. To be here and to let the Spirit move through us to bring people to the Light and to build each other up.
Here is what I wrote during the service today, before my messenger showed up:
"Living in the Word has sustained me. Believing in Jesus Christ has made it so I can live. And I am winning at life. That I may be so grateful and blessed. This was emphasized again today as I sat in church. That I find it so uplifting and it makes me full. That I may not be lukewarm. Part of why it's so important to have a church family and fellowship with one another. That you may be uplifted and encouraged, that you may grow in your faith. That may be in tune with the Spirit and be a channel for God to show up. That you may be in tune and understand when God shows up."
And then, He did. Every time.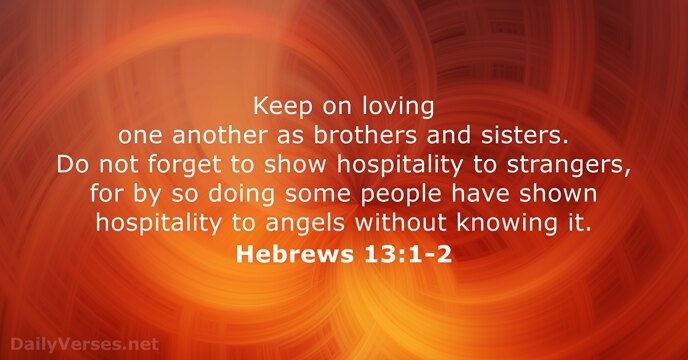 God bless you all.